Two days Tanker Project installation exhibited from AM10:00, May 27 (Sat) to 6:00PM, MAY 28 (Sun)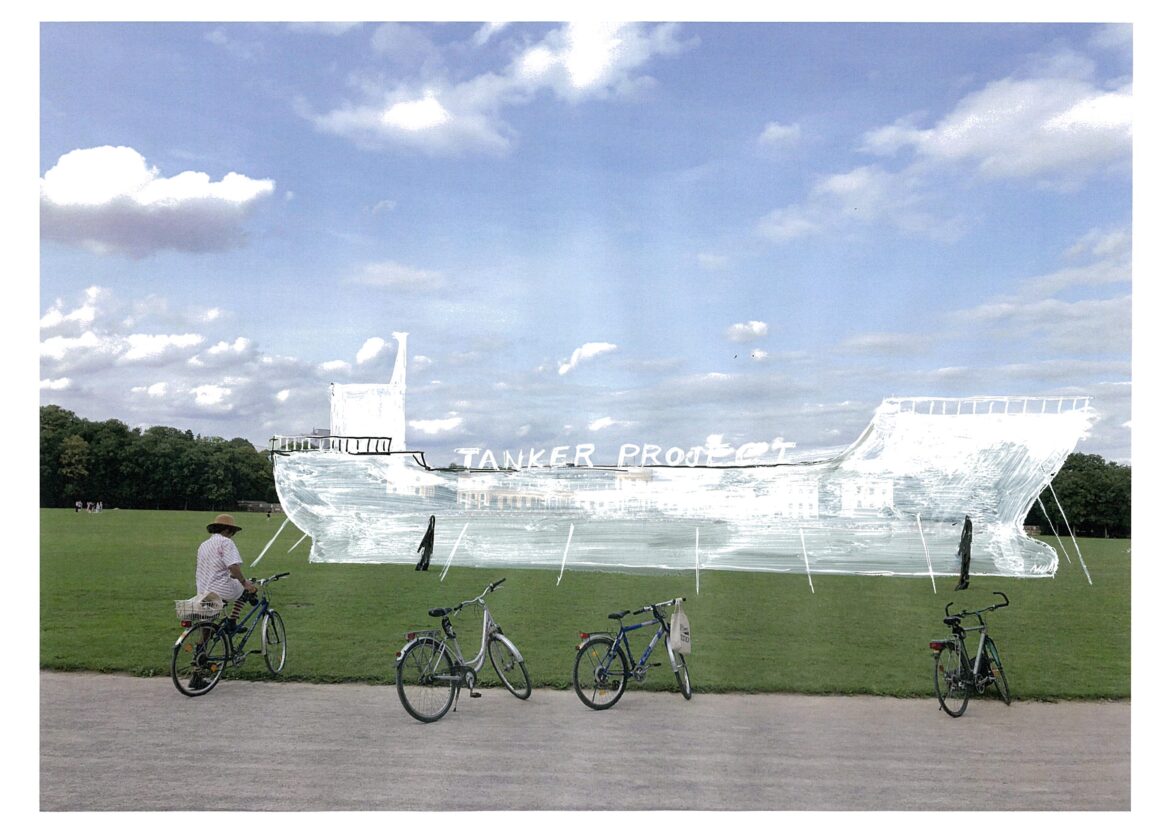 The updated progress of the Tanker Project will be introduced in the center of Tokyo for the first time.
Artist Takashi Kuribayashi, along with Cinema Caravan, was invited as a team at documenta fifteen in 2022, and introduced their large scale installation entitled "Outside of Mosquito Net". The team will be introducing the installation in Roppongi Art Night 2023 adding the new installations. For this time, the whole installation will be entitled "Tanker Project".
In the midst of the wide ocean, nothing around in 360 degree view, Takashi Kuribayashi once was brought to see numbers of disposed tankers collided in one place. It was hard to believe as a reality of what he is confronting, but "the tankers were drifting around freely by storms and typhoons. Migratory birds may rest their wings dropping seeds and small lives, and one day grow up to be a forest with one entire cycle of ecosystem on a tanker. " This was basis of the imagination which Takashi Kuribayashi developed to be Tanker Project, idea to use a real tanker, almost like one small lively island, loaded with life of energy. The tanker Project is a long term project to be realized, and every development is a part of the Tanker Project.
During Roppongi Art Night 2023, "Outside of Mosquito Net" including "Genki-Ro", which were exhibited in Kassel during documenta fifteen, as well as Kuribayashi's other long term project "Yatai Trip" will be exhibited along with the Tanker.
dates and hours: 10:00 AM, May 27 (Sat) to 6:00PM, 28 (Sun)
venue: Roppongi Hills Arena