ARTISTA X ARTISTA is located on the second floor of a modernist building of the 50s, in the neighborhood of Miramar in Havana. ARTISTA X ARTISTA is a project that emerged in 2015 as an initiative of the Carlos Garaicoa Studio, and which aims to establish relations of horizontality between the younger artistic scene and a growing network of institutions and cultural agents at the international level.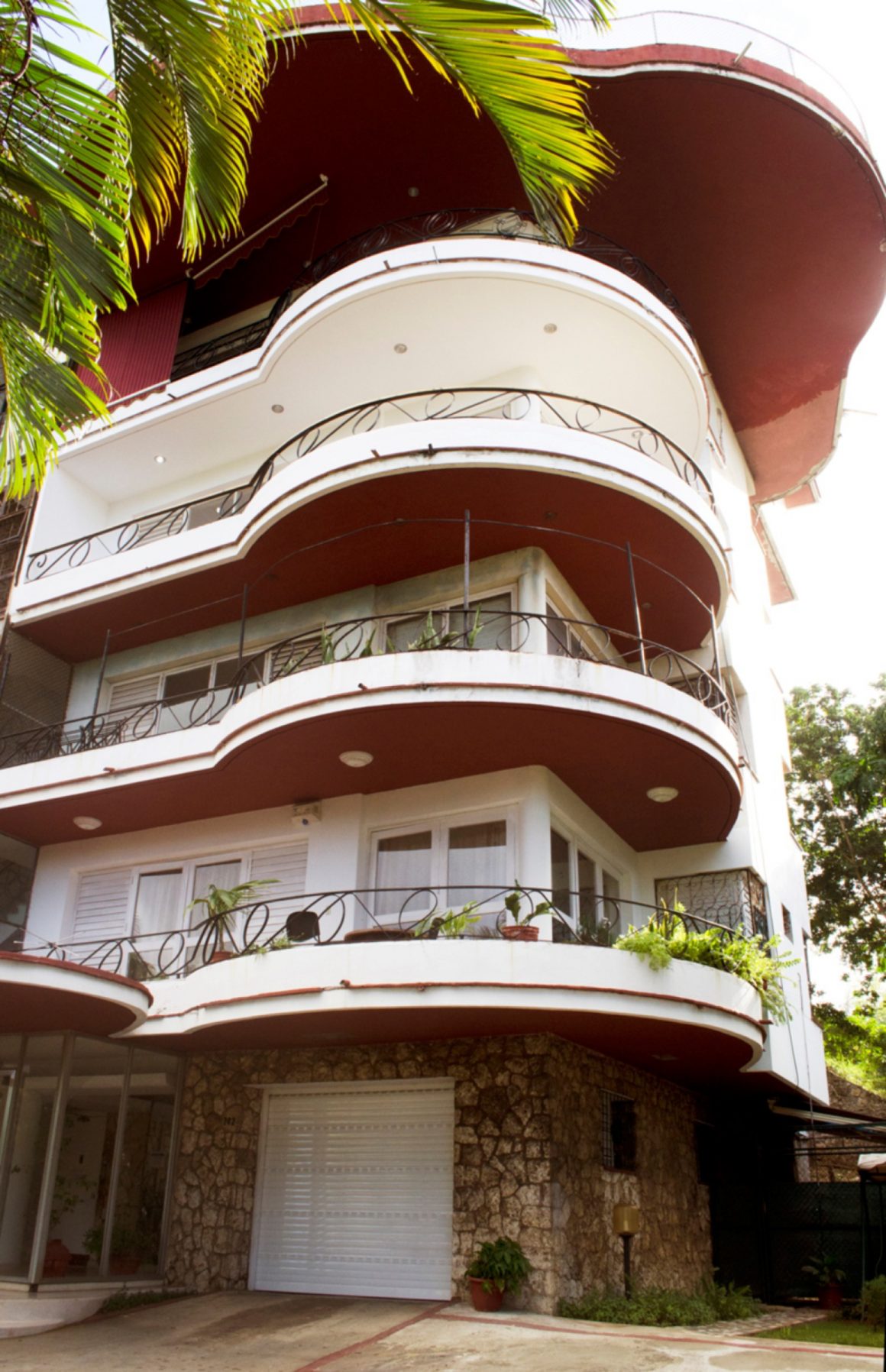 ARTISTA x ARTISTA is located on the second floor of a modernist building of the 50s, in the neighborhood of Miramar in Havana. ARTISTA x ARTISTA is a project that emerged in 2015 as an initiative of the Carlos Garaicoa Studio, and which aims to establish relations of horizontality between the younger artistic scene and a growing network of institutions and cultural agents at the international level.
The platform has opened the opportunity and conditions for the stay of international artists in Havana, who share with local cultural agents, give workshops and carry out field work and on-site research. It is about that both parties –visitors and local scene– enrich each other with their work and life experiences. In the same way, we work so that Cuban artists have residences abroad, and benefit from an experience that can be fruitful for their research.
It is also a pioneering project in the Cuban cultural scene, which aims to create a sustainable model of long-term work and influence the creation of new spaces with a similar philosophy of work and support for younger creation, in a transitional environment in Cuban society.
■ 1 x 1 = 1
ARTISTA x ARTISTA was born in the complex Cuban context as a platform to support the production of works, exhibitions, catalogues and conferences in the emergent art scene of Havana. When we didn't have a physical space yet, back in 2005, my wife Mahe Marty, who is a musician, and me, were thinking in a way to create a model that allowed the Cuban art scene to be more connected, and to propose a way of organization to subvert the lack of support we had from local institutions, and by doing this, to ask artists from different generations to help each other by maintaining a non-hierarchical relation between them. The name of ARTISTA x ARTISTA is born from that philosophy that one artist should and will help another making 1 x 1 = 1.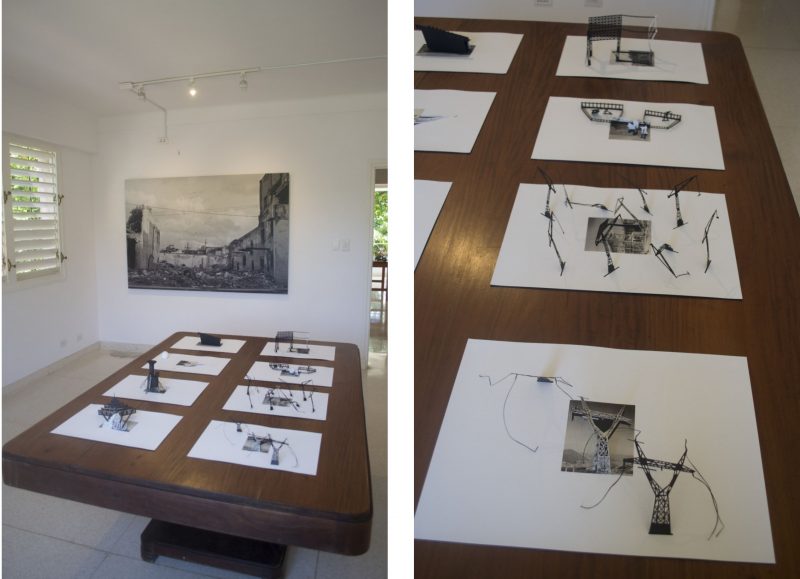 As well, in the original program, we wanted to create a prize for Cuban artists that allows the selected one to be granted with an artist- in- residence program abroad. Both ideas, the production support and the prize including a residence abroad, was the final model we adopted in recent years with the opening of the space in Havana in 2015.
In the history of Cuban alternative spaces, and in the Latin-American region, we have seen some models that work as an inspiration for us. Espacio Aglutinador de Arte was one of the pioneer spaces in Cuba to propose a model of exhibition with in the domestic space of the apartment where artists Sandra Ceballos and Ezequiel Suarez used to live. They both have/had a very radical vision on what a curatorial process and an artist space should be. Founded in 1994, Aglutinador was the leader of a strong movement and an amazing example of how to share your studio and your political and artistic vision with the rest of the artistic community. Founded in the early 2000, Tania Bruguera's independent school, Cátedra de Arte de Conducta, or Behavior Art School, proposed a different way of addressing pedagogical methodologies, and it worked as an independent art school. Tania was able to put together a group of artists to teach and give workshops that allowed a new generation of Cuban artists to articulate their languages and poetics, some of them are part today of the emergent young generation of Cuban artists.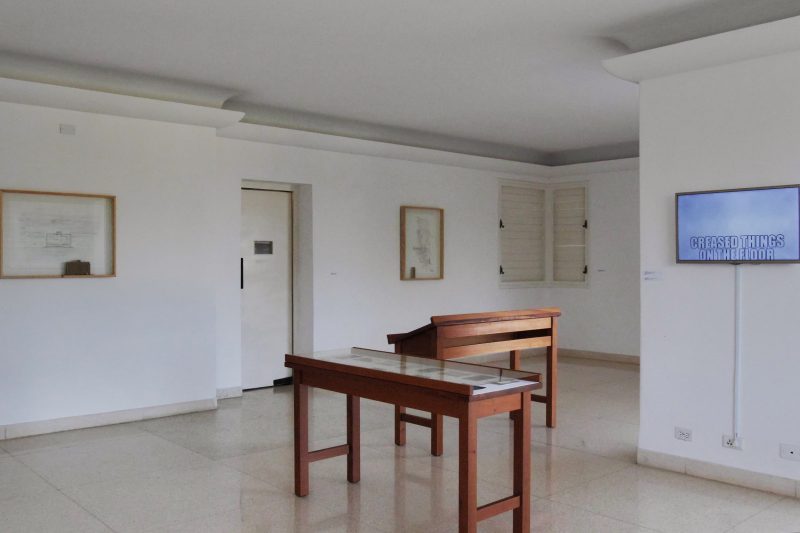 Together with the creation of TeorÉtica in Costa Rica 1998, led by Virginia Pérez-Ratton, Aglutinador and the Cátedra de Arte de Conducta, were the most important examples to shape what we consider is the path of ARTISTA x ARTISTA today.
An artist-in-residence space, combined with an exhibition space, a library, a workshop class, a conference room and a working space, ARTISTA x ARTISTA is the combination of those other models, emphasizing that international artists can stay in Cuba for 6 weeks, a longer period than the usual touristic visit, and as well focusing in creating a bridge for the emergent Cuban artists to be part of some of the international residency programs round the globe.
■ Crossing the Boundaries
In 2007, my family and I decided to move to Madrid. For different political, economic and practical reasons I decide to establish myself in Europe. In any case, the decision to keep open my studio in Havana, even if I opened a new space in Madrid, was crucial to the new steps that ARTISTA x ARTISTA took. It is very important to mention that my studio is formed by a group of professionals coming from different fields such as art, architecture, media and design, and that they have been very important partners to establish and maintain a program like ARTISTA x ARTISTA running in Havana. A group of cultural agents that together with me and my wife have the vision to develop a program that can be run in parallel with my own artistic practice. The director of my studio, a curator and writer herself, Lillebit Fadraga, has been a very important key for the collaboration and passion about creating platforms to support and to elaborate this space for thinking.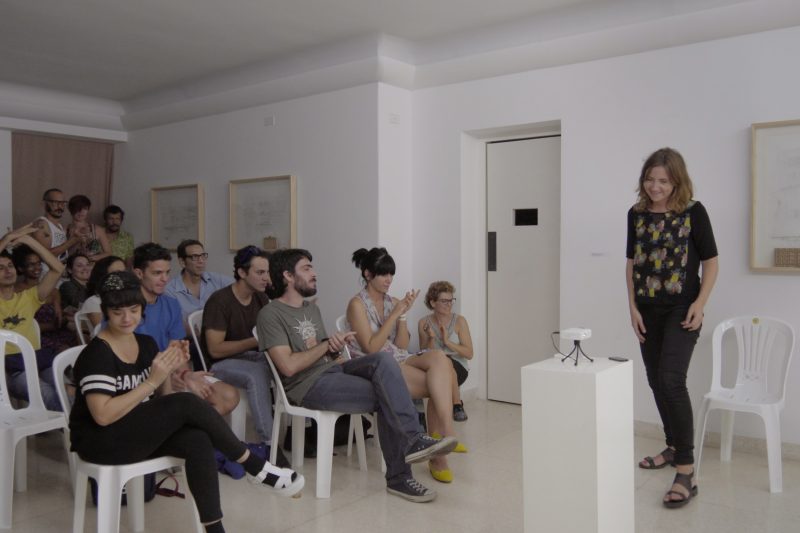 Since 2007, my studio founded and developed a new model that didn't existed before in the context of Madrid, and which we called Open Studio. Carlos Garaicoa's Open Studio became a new platform to give visibility and get people connected, and I don't mean only the emergent Cuban art scene, but the Spanish context as well. It is articulated in the form as an exhibition, with very open range of curatorial and intellectual interests. Always on during the Arco Art Fair week, it has become a meeting point for artists, collectors, museums and galleries, where many bridges and doors are open to the youngest artists. We just finished the 13th edition last week and I believe it has been a pillar for the ARTISTA x ARTISTA program.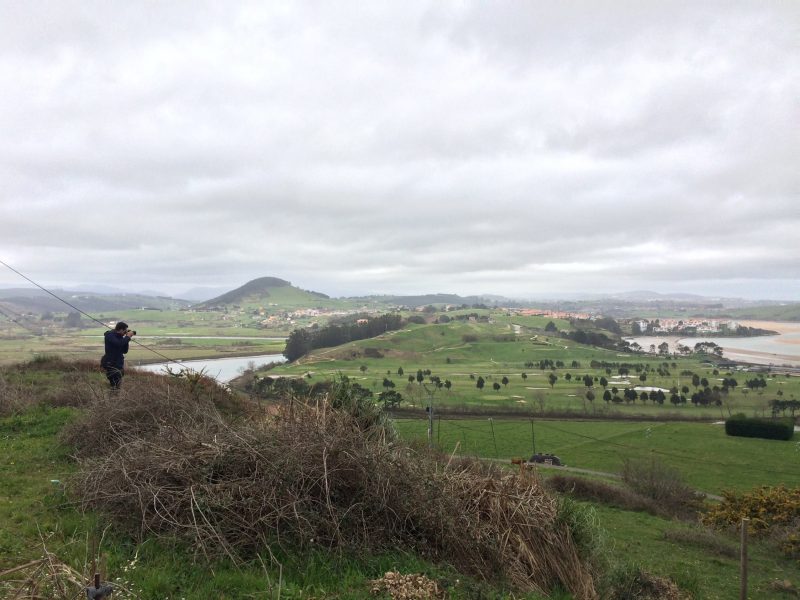 Since the small, slow openings of Cuban economy, the government allows privates to buy houses and spaces and to create different kind of businesses, and entrepreneur complexes. For my studio, the more logical step was to acquire a space and do what we have always been dreaming to do, an Artist space with a program with a more methodological and constant presence in the Cuban art scene.
■ Connecting the local with the outside
Today, ARTISTA x ARTISTA, is developed in a very basic Artist-in-residence program structure as, how I mentioned before, our main goal it is to provide the vibrant Cuban art scene with the possibility to exchange with artists from different contexts, bringing a rich and completely different point of view to what a young Cuban artist has and knows. Our goal is to put similar generations of artists from the international art scene and the local art scene in dialogue, and to facilitate finding a magnificent space for investigation, profound and full of energy as the Cuban context is. At the same time, to put an international young artist in a very special situation to work and develop ideas in the complex Cuba today. Each artist who arrives to Cuba is provided with an apartment that includes both living and working spaces, a flight ticket, medical insurance, per diem for a period lasting from 6 weeks to 2 months, and production money. ARTISTA x ARTISTA staff follow closely the resident, and introduce him/her to the Cuban art community.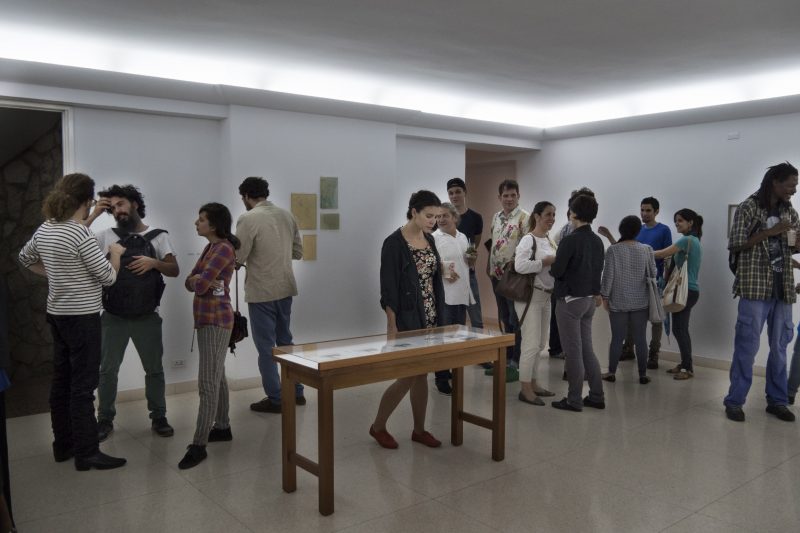 In return, each artist is asked to bring small format works in order to make a small presentation/exhibition on the first week in Havana. This exhibition gives the opportunity to be introduced to the local art scene and to get access to other artists, curators, critics, students, etc. At the very end of the stay we ask each artist to teach a workshop to art students or children from a nearby school, and also to give an artist talk on his/her experience and work in Cuba during the stay. For us, it is extremely important that the artist has absolute freedom during the time of residence, and be able to feel that this time in Havana has been a rich and relaxing time of production.
Since many artist-in-residence programs are designed for artists to produce and to exhibit artworks, and some even ask artists to leave some artwork as a donation, we decided to exclude those obligations of our program and keep it more as an investigation and sharing experience.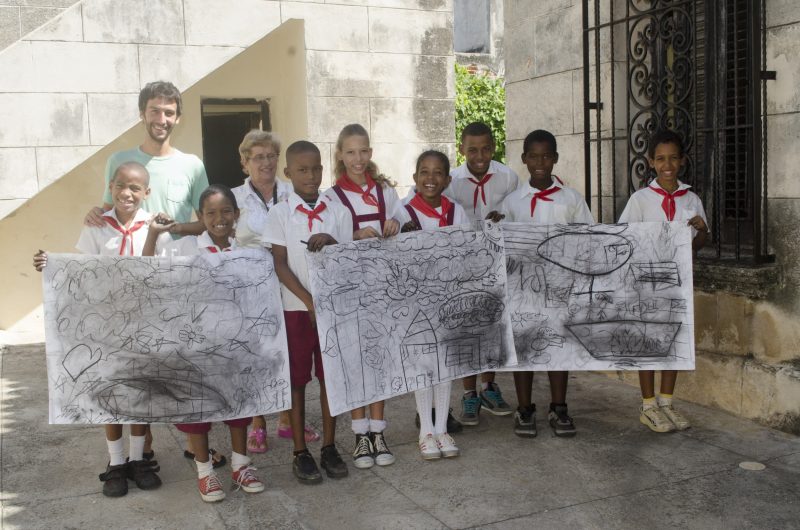 Mirroring what we are proposing to the artists in Cuba, we have developed a series of exchange programs with different institutions in Europe, Latin America, Japan and Russia. We have to say that currently most of our funding is coming from AC/E, the Spanish Royal Academy in Rome, Azkuna Zentroa in the Basque Country, and La Tallera in Mexico. We have had some occasional support from different programs that have benefited international artists from Moscow, Santander or Milan and Trieste in Italy. We believe that by providing the emergent Cuban art scene with a worldwide variety of residency programs, we are giving a fresh and dynamic context such as Cuba the opportunity to circulate and to develop better. Cuban artists don't have public, and probably not even private institutions, to give them this kind of opportunity, and it has been our goal at ARTISTA x ARTISTA, to help them to become part of a global context, sharing ideas and artistic creation.
July 2021, Carlos Garaicoa