Introducing the works and installations by Carlos Garaicoa exhibited in November, 2021 at BankART KAIKO, Yokohama during "Tanker Project Prologue" exhibition.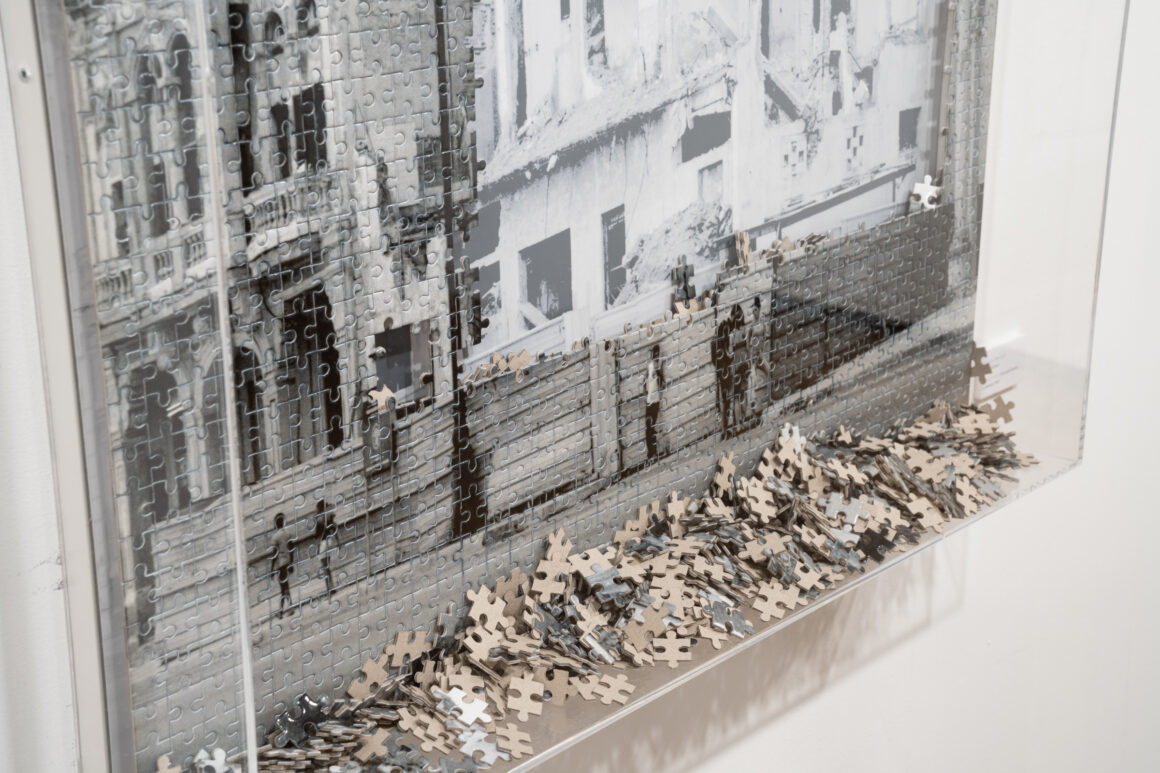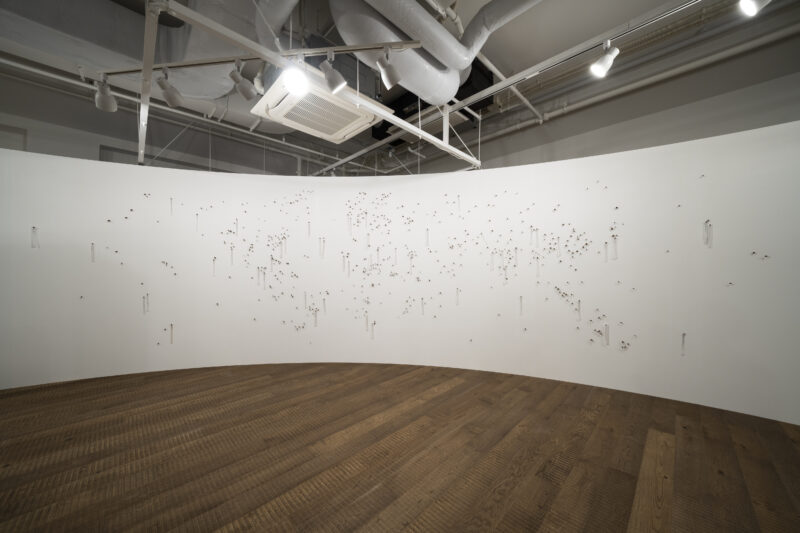 he Traveler's Map is an installation conformed by a series of push pins, very similar to the ones we use to make marks on maps but with a slight difference, all the push pins have the form of buildings, and the position they adopt on the wall allow us to see almost only the upper view of them. Small pieces of paper hang on many of them, those texts where extracted from different books by travelers, famous writers, anthropologists and philosophers, all describing or commenting their pass by diverse cities, their first impressions before a real or imagined paradise.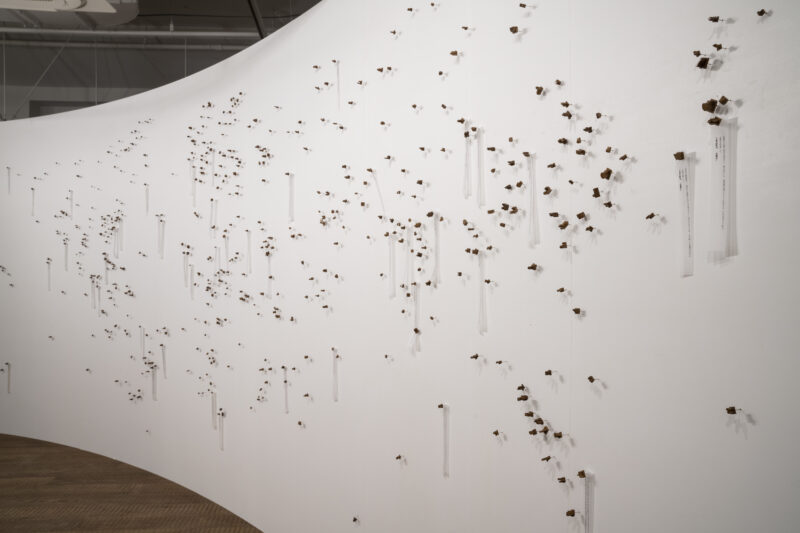 With this game of changing plans and texts, the viewer- a traveler, an urbanist, a reader- faces the possibility of a dreamt city, build in situ at my free will, but voluntarily offered to the action and imagination of my fellow man.